This is an e-commerce site, here-below is a user interface design for a tablet. We are on the homepage as we begin our journey, browsing for our next book.
1. Homepage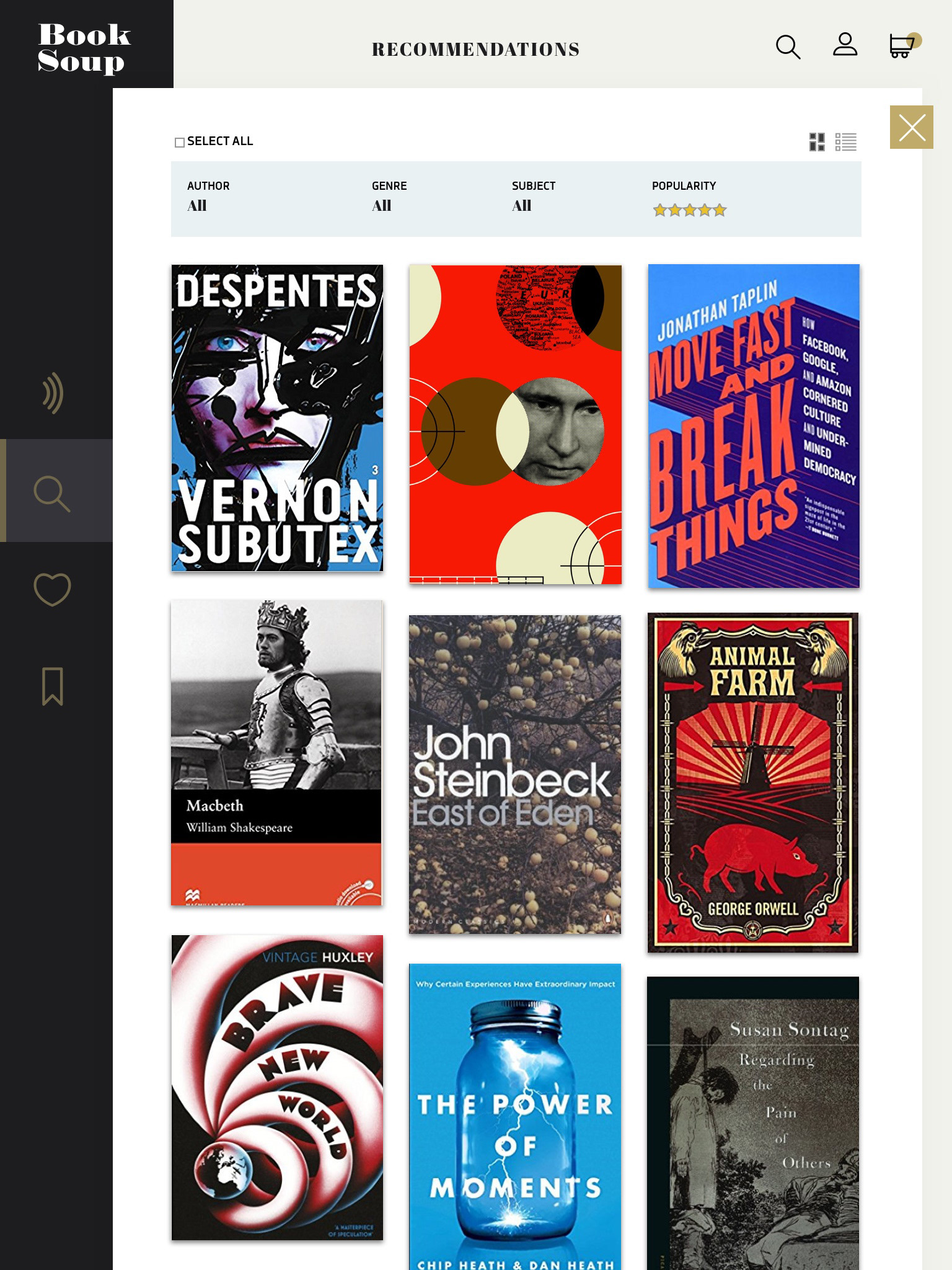 The first page, homepage gives lots of room for book cover art, the joy of browsing as in a book store. The second page gives you more information; title, author, price, popularity and the option to add to your basket. The last page gives you all the information about the book, including the various formats that you may have and related titles are proposed.
2. List view, second degree item search.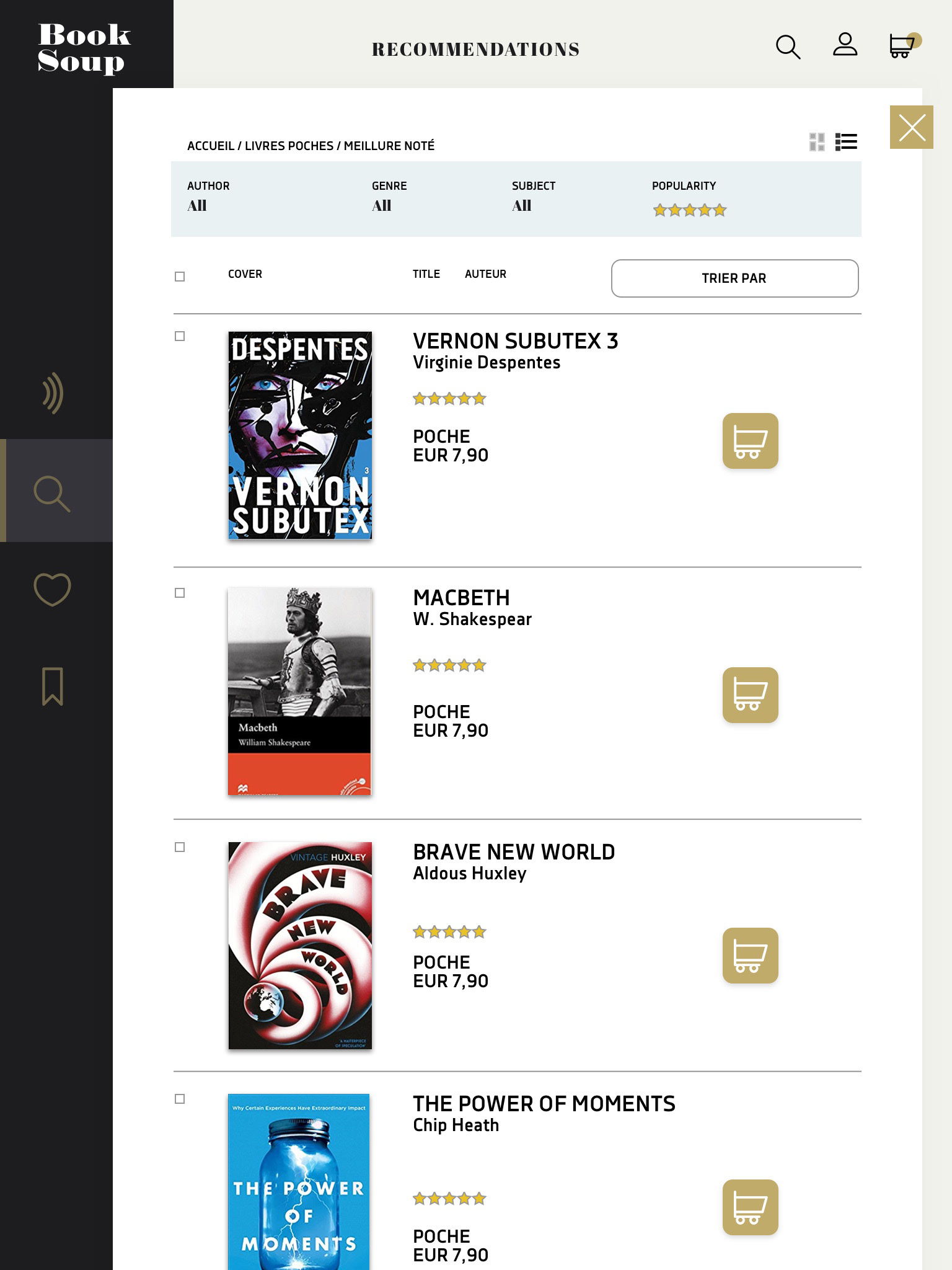 3. Item detail, here we have the title, author, client advice and the different formats of which we may purchase. I chose to design this interface as it may feel, 'book-like' with subtle shadows as given by index cards, pages and actual books. I chose colors that appeal to an aesthetic of affluence, elegance and charm.