Gutenberg Networks is a french company creating and producing communication and printed collateral for large companies such as Monoprix and Orange, they are a subsidiary of Omnicom. Working in collaboration with the marketing director, we redesigned their web presence to bring importance and value to their services. 
We used a Wordpress site, a long scrolling one-page using parallax effects which give the impression of depth and movement as the visitor scrolls down. Content slides in as we advance through the content. The template was customised, using CSS, using the clients branded fonts and photos and special interactive content, all the while keeping control over the layout as it would be seen on desktop screens and portable devices.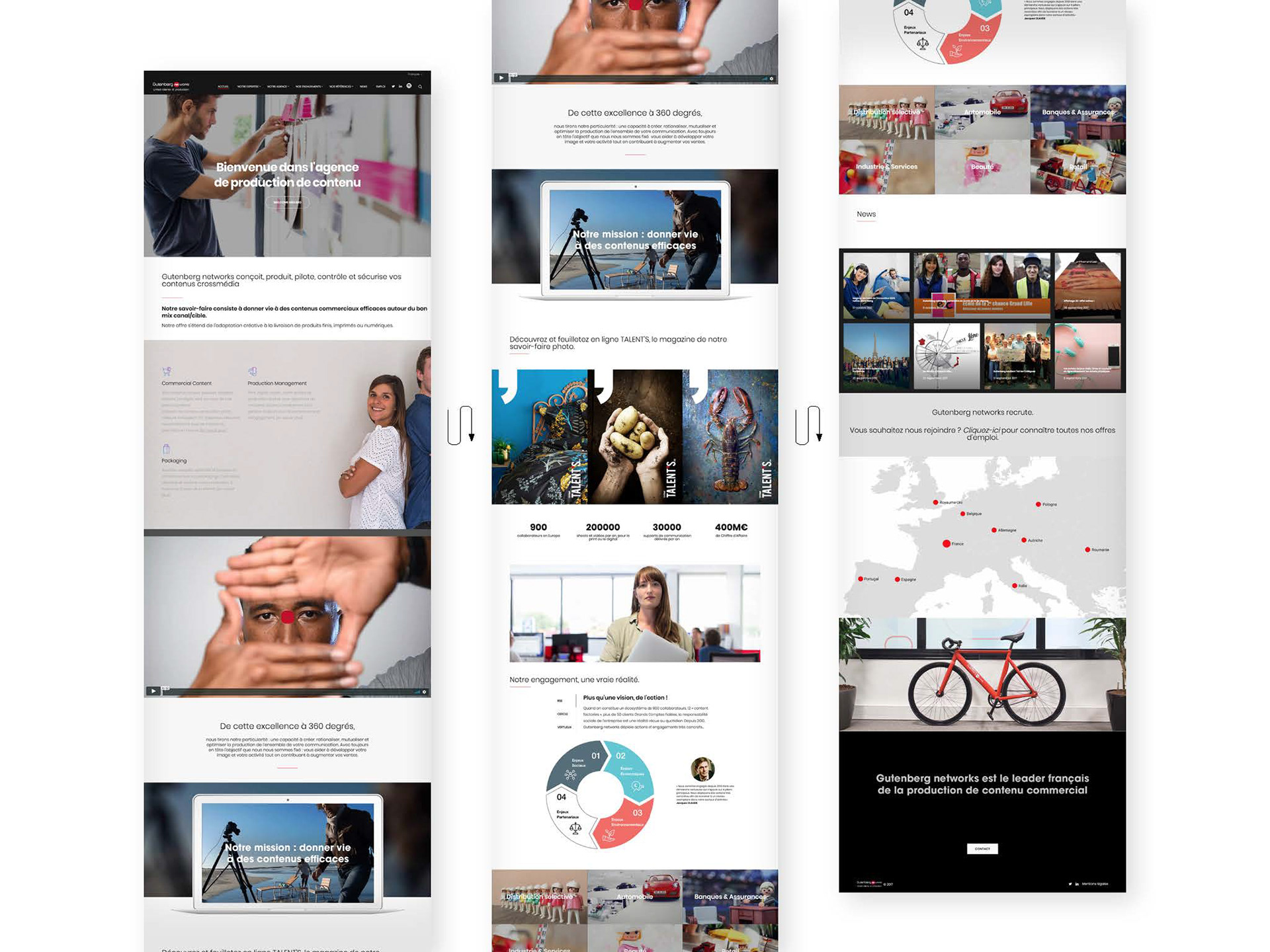 Here below is a screen capture of the page seen as it scrolls.